Skip To The List of Casinos
Quando si sceglie un casinò online i giocatori sono in special modo attratti dalla selezione di giochi e bonus, ma spesso trascurano un dettaglio importante come i limiti minimi di prelievo. Anche se è vero che i fornitori stessi di pagamento definiscono gli importi per transazione, i casinò hanno ancora una libertà più che sufficiente per adeguare i limiti ed offrire ai giocatori termini equi per i pagamenti.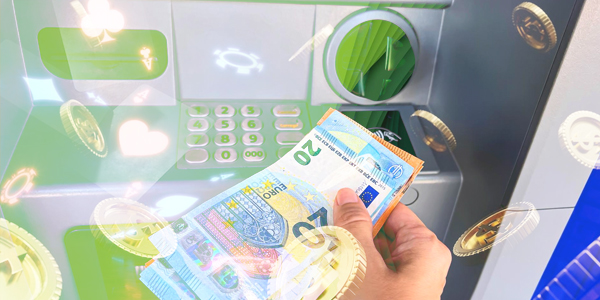 A prescindere dall'importo della vincita è molto importante dare ai giocatori la massima flessibilità possibile. Per flessibilità intendiamo un solido assortimento di opzioni di pagamento che, nella migliore delle ipotesi, vengono elaborate rapidamente e non hanno alcuna commissione.
Per prima cosa definiamo quello che è considerato un prelievo minimo. Quando ai giocatori è consentito richiedere un prelievo a partire da 5 $/€ o un importo equivalente in altre valute, o anche meno, si parla di importo di prelievo adatto ai giocatori occasionali. Fino a 10 $/€ è ancora considerato un limite di cashout basso, pertanto qualsiasi casinò che offre tali condizioni può essere elencato in questa pagina dedicata.
Come già accennato in precedenza processori di pagamento diversi hanno politiche diverse per ciò che concerne l'importo che può essere trasferito in una singola transazione. Ad ogni modo ciò influisce raramente sui minimi, ma può avere un impatto significativo sul prelievo massimo. Tanto per chiarire questa regola non è strettamente correlata al gioco d'azzardo, ma a qualsiasi transazione in generale.
Oltre a questo alcuni casinò daranno ai consumatori la possibilità di richiedere un importo inferiore, ma se questo supera il limite minimo stabilito, potrebbe essere addebitata una commissione. Un altro dettaglio degno di nota è che che lo stesso vale se un cliente non riesce a completare i requisiti di scommessa obbligatori associati ai depositi diretti, ma desidera comunque prelevare.
Nel complesso, durante la procedura di scelta di un casinò, un giocatore dovrebbe prestare particolare attenzione ai metodi di pagamento disponibili ed alle singole politiche. Attraverso l'analisi degli importi minimo e massimo, delle commissioni di accompagnamento e dei tempi di prelievo, un cliente sarà in grado di determinare quale casinò si adatta alle sue preferenze individuali.
Leggi sempre i Termini, gioca in modo responsabile!
SUPER CONSIGLIO: Sii saggio quando selezioni un metodo di deposito in quanto influisce anche sui limiti minimi di prelievo. In che modo? I casinò di solito restituiscono il prelievo con lo stesso metodo che è stato utilizzato per finanziare il conto, quindi, idealmente, un'opzione bancaria preferita dovrebbe offrire entrambi i limiti di deposito minimo e di prelievo minimo.
Per farti risparmiare tempo, ti stiamo mostrando solo i bonus dei casinò che accettano giocatori provenienti da Virginia.
Se siamo stati precipitosi, puoi visualizzare qui.
FAQs
Perché i casinò online hanno dei limiti per i prelievi?
I casinò definiscono limiti per depositi e prelievi in ​​modo da rispettare le normative e proteggere le proprie entrate. Lo fanno anche per prevenire la possibilità di abusi e di frodi di natura monetaria. Oltre a questo i limiti sono un ottimo strumento per il gioco d'azzardo responsabile.

Il limite minimo di prelievo è lo stesso per tutti i metodi di pagamento?
No, metodi di pagamento diversi hanno politiche diverse per l'importo per transazione. Sebbene ciò di solito non influisca sulla soglia minima di prelievo, potrebbe avere un certo impatto sul limite massimo consentito.

Quali metodi di pagamento vanno bene per prelievi inferiori?
Bitcoin e altre criptovalute spesso non hanno limiti per i prelievi, il che li rende la scelta numero uno per tutti coloro che vogliono incassare importi inferiori. A parte questo i portafogli elettronici e le carte di credito/debito sono un'ottima alternativa. I bonifici bancari hanno limiti minimi troppo elevati per i prelievi e comportano una commissione.
Sono previste commissioni per prelievi inferiori?
Dipende da casinò a casinò. Alcuni operatori non applicano commissioni sui prelievi, a prescindere dall'importo richiesto, mentre altri possono addebitare commissioni se una transazione è inferiore all'importo consentito o se un giocatore desidera incassare una quantità maggiore di denaro.
vedi tutti
Casinò Online Maggiormente Votati dalla Comunità
Iscriviti oggi ed inizia ad accumulare premi
Potrai ottenere immediatamente pieno accesso al nostro forum/chat sui casinò online oltre a ricevere ogni mese la nostra newsletter con notizie & bonus esclusivi.
Iscriviti immediatamente con il tuo account social