Skip To The List of Casinos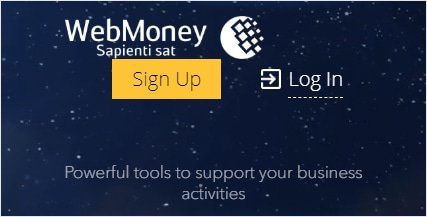 Webmoney è una moneta elettronica ed un sistema di pagamento su internet che è paragonabile a PayPal, E-Bullion, E-Gold ed altri servizi di pagamento alternativi. Un metodo di pagamento comune per i seguenti paesi: Russia, Ucraina, Kazakistan, Bielorussia, Kirghizistan, Tagikistan, Uzbekistan.

Offre un servizio di pagamento alternativo rapido e per lo più anonimo ma il loro processo di registrazione richiede la verifica email ed i clienti sono invitati ad effettuare ulteriori verifiche attraverso un messaggio SMS. Ciò significa che è più rigoroso di E-Gold per quanto riguarda i requisiti per l'apertura e l'utilizzo di un account.

La verifica WebMoney dà tuttavia i seguenti grandi vantaggi: la possibilità di utilizzare il loro servizio di arbitrato; un tuo file privato con una chiave di recupero se sei nella spiacevole posizione di aver perso il controllo del tuo conto; attività di credito; accesso ai servizi Internet, trading on line e risorse che richiedono l'ID cliente personale. I clienti verificati possono rilasciare speciali certificati di fiducia ad altri clienti e, a loro volta, richiedere tasse per questo servizio. Ogni cliente è in grado di diventare un cliente registrato verificato. In questo modo vengono inseriti nei 'Registri dei Verificati' i quali a loro volta sono in grado di verificare altri clienti WebMoney.
Come funziona WebMoney

?
È possibile inviare denaro andando su WebMoney alla scheda 'Send Money' e seguendo le istruzioni sullo schermo. Hai bisogno del solo indirizzo email del destinatario per poter effettuare il pagamento.

Puoi ricevere denaro fornendo al debitore il tuo indirizzo email, il che consentirà a lui o lei di inviarti pagamenti tramite Skrill. Quando una persona ti invia del denaro tramite Skrill, i fondi verranno accreditati automaticamente sul tuo account personale Skrill.

Le transazioni vengono effettuate con l'ausilio del software WMTransfer e rientrano in una delle tre categorie. WebMoney Keeper Classic è un'applicazione autonoma scaricabile, che si installa sul tuo computer. WebMoney Keeper Light è un'applicazione sicura che puoi utilizzare se non desideri scaricare e installare il software client. Infine, Telepat è una tecnologia che permette di controllare il tuo account tramite qualsiasi telefono cellulare o dispositivo mobile dotato di Java.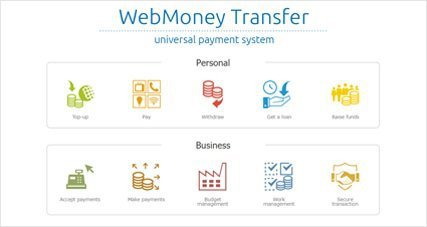 Pro e Contro di WebMoney
I trasferimenti di WebMoney sono più sicuri perché le informazioni non vengono memorizzate nel loro sistema, così come accade per altri sistemi di pagamento elettronico che lottano regolarmente con il phishing. Rendono i commercianti online immuni da determinati comportamenti fraudolenti perché le transazioni sono definitive.
WebMoney utilizza un sistema di messaggeria istantanea come strumento per concedere crediti ed inviare le bollette e sei anche in grado di proteggere i tuoi pagamenti con la tua password privata.

WebMoney ha avuto anche le sue critiche, come ci si può attendere con una società che sta facendo così bene ed è cresciuta così tanto in così poco tempo. Un aspetto negativo è che non puoi acquistare crediti WebMoney online con il conto PayPal o la carta di credito. Il sistema, inoltre, talvolta blocca i conti senza previa notifica al cliente in questione.

Vi sono clienti che sostengono che WebMoney li abbia abbandonati e sono altresì scontenti del loro servizio clienti. L'assistenza clienti è in grado di risolvere telefonicamente solo problemi generali mentre eventuali problemi di arbitrato e di diritto vengono negoziati solo attraverso un processo di email penosamente lento.
Commissioni ed informazioni relativi al metodo di pagamento WebMoney
WebMoney è popolare in questi paesi
Singapore
Paesi che non possono utilizzare WebMoney

Canada

Account disponibili
2 accounts (1 personal + 1 business account)
Valute disponibili
EUR, USD, RUB, UAH, BYN
Costi di gestione del conto
3 EUR
Account inutilizzato
10 EUR - after 6 months, 17.50 EUR - after 18 months, 25 EUR - after 30 months
Commissioni di cambio (FX)
5-10%
Commissioni di deposito
Bonifico bancario
2%
Carta di credito
2-3%
Commissioni per il prelievo
Bonifico bancario
2% 0.6%+9 EUR
Carta prepagata
Web Money Card
Commissioni per l'ordine
12 EUR
Membership
3 EUR/monthly
Costi per i prelievi di contanti presso gli ATM
2% (min - 3 EUR)
Commissioni per il rifiuto delle transazioni ATM
0.4
Nuovo PIN
10 EUR
Nuova carta prepagata
10 EUR
Limiti prelievo di contanti presso ATM/24h
1,000 EUR
Tempi di consegna
2-3 weeks
Valute disponibili
RUB
Validazione
12 months
Link per termini & condizioni
https://www.wmtransfer.com/eng/information/short/index.shtml
Best WebMoney casinos
Per farti risparmiare tempo, ti stiamo mostrando solo i bonus dei casinò che accettano giocatori provenienti da Virginia.
Se siamo stati precipitosi, puoi visualizzare qui.
Iscriviti oggi ed inizia ad accumulare premi
Potrai ottenere immediatamente pieno accesso al nostro forum/chat sui casinò online oltre a ricevere ogni mese la nostra newsletter con notizie & bonus esclusivi.
Iscriviti immediatamente con il tuo account social